Ever since we made a bean bag toss game for Elliott's 5th Birthday Party, he's been talking about doing more woodworking projects. Today we had some time with just him and I and he decided he wanted to build a robot.
Now, I think his initial thought of a robot was something that walked around, talked and was did all kinds of amazing stuff ala Randy Riley's Really Big Hit. That wasn't going to happen, but we'd see what we could do with what scrap wood we had and my limited carpentry skills.
This was Elliott's drawing of what he wanted this robot to look like. Thankfully there wasn't a lot of detail, so his actual demands were minimal. I told him this was called a blueprint or something. I'm not a real engineer.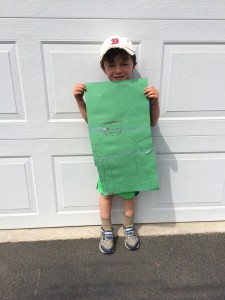 First we scoured the garage and the basement for wood and other things we could use to build the robot. Here's some stuff we found.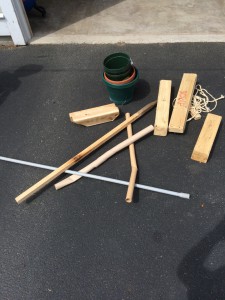 The best find was an old small coat rack which we could use for the robot's "skeleton".  I took the hooks (two were broken) off the coat rack.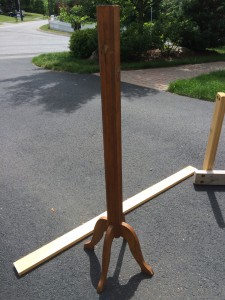 Then we found a piece of plywood that we could cut in half to make the robot's front and back. Once we had that done, we found a wooden stake for arms.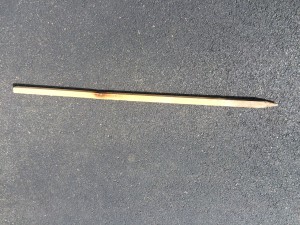 We cut the arms and then screwed them into the front of the body.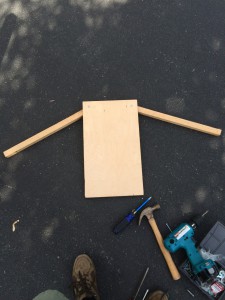 The screws were just tight enough to stay together, but loose enough so we could pose them. Next we screwed the body into the coat rack. The robot was starting to take shape.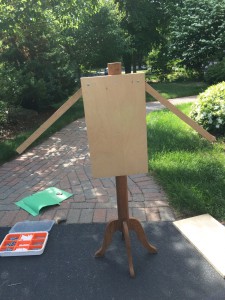 With that done, we could screw the robot's back on.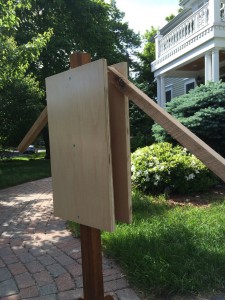 Then Elliott wanted the robot to have hands, so I used the two unbroken hooks from the coat rack. They look kind of menacing if you ask me.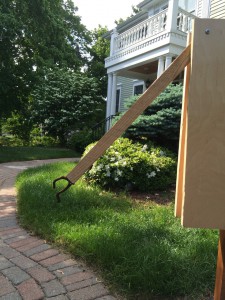 For the head, we decided to use two plastic flower pots. I screwed the bottom one into the top of the coat rack.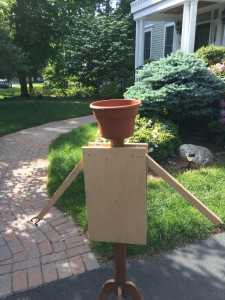 Then I cut away the rim of the bottom so the top one would fit over it.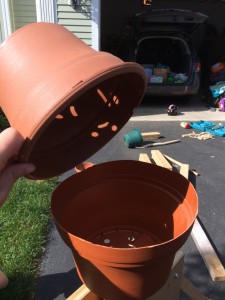 Finally, we cut off the bottom of some soda cans for eyes and screwed them into the top flower pot.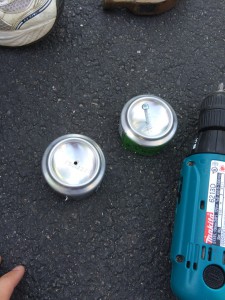 The robot was complete! (At least for today.)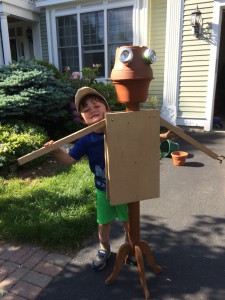 Elliott decided to name him Erbert. He was thrilled. When Audrey came home, she was jealous of course, so we made a flower.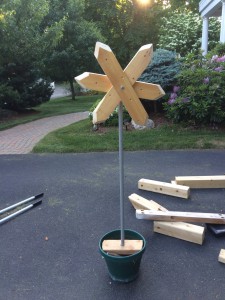 Maybe I have some carpentry skills after all.