Buying a new car is lot of work and really not much fun, but I learned a few things during my recent experience. Mostly, I followed the awesome tips at RealCarTips, but there's a few tweaks to their tips that worked for me.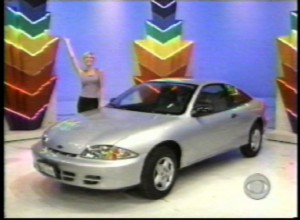 1. Contact a lot more dealers
RealCarTips suggests contacting 7 local dealers. Because it was so easy to do online, I ended up contacting over 30 through their websites. That's probably overkill, but it only took one to undercut the rest and allow me to use that price to get an even better price out of other dealers. In particular, you might get a dealer that's out in the boonies to give you a great price, so you use that price to get a better deal from a more local dealer. Consider the distance to the dealer if they offer free scheduled maintenance. You're not going to drive 100 miles for an oil change.
2. Don't let dealers spam you
The most important part of communicating with dealers is to NOT give them your direct contact info. I have a Google Voice number that never rings. It just always goes right to voicemail. It was perfect. You might also consider setting up a new Gmail or Yahoo! Mail account for the process. I'm still getting calls and emails now, over a month after I bought a car. Their email unsubscribe systems (if they have them) don't always work.
3. Negotiate over email
I really preferred using email instead of negotiating over the phone. It's easier to forward a price quote from one dealer to another than describing the price over the phone and making sure they believe you.
4. Get detailed pricing
Make sure you're really precise about getting pricing from dealers and that means getting the OTD (out the door) price. Make sure they're breaking it down so you know if car's price includes the manufacturer's destination fee, the dealer's documentation fee, tax, title, registration and other odd charges like wheel locks. Apparently, wheel theft is a real problem on car dealers' lots, so they install wheel locks. Some dealers will add this cost to you at the end. Also ask if the price assumes any financing incentives.
5. If you're replacing a car, get a trade-in quote from the dealer
They're probably going to lowball you and you should refuse it and sell it yourself, but you could be surprised. The worst case scenario is they give you a quote that makes you feel great when you sell it on Craigslist for thousands more. If you do trade it in, make sure that the trade-in value is clearly separated from the price of the new car so you still know how much you're paying.
6. Just say no to the finance guy
Just say no to warranties and anything else the finance person tries to sell you. They're always moneymakers for dealer and are never designed to be in your financial best interest. If you are interested in the warranty for some reason, don't let the finance person amortize the cost of the warranty across the duration of your finance/lease payment. Get the total cost.
7. Buy accessories online
For non-installed accessories like floor mats, check eBay and other sites online where you might find them cheaper. Dealers will often sell accessories at full markup when buying a car, but you can turn around and buy them from their website for cheaper!
It had been 14 years since I negotiated a price of a car and I was intimidated by the process. In the end, I think I got a pretty good deal. Thanks, internet!