My primary email address has been around a long time and so I get a lot of spam on it. I'm used it. My kids' email addresses (they forward to me) do not get much, well mostly because they don't use email.
The other day I got some spam from a big company (WebEx, owned by Cisco).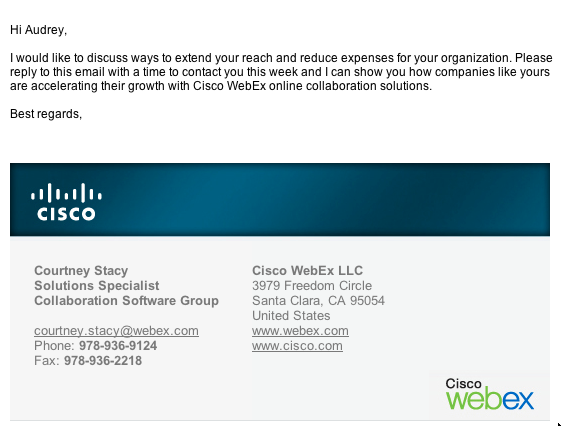 My response:
Audrey would love to talk to you. She's at preschool right now and then has to have lunch before naptime. Does 4pm work for you? She does like to use Skype to talk to her Grammy, so I'm sure she'll take right to hosting meetings on webex. Saving money will be great for her as she just got a piggybank.

We look forward to hearing from you,

Jeff (Audrey's father)
No reply yet.